First impressions are everything! For the first week of school, you'll want to look your best. Here in Davie, Florida hair stylists know that humidity is still in full effect for the first weeks of school. If your hair proves to be one of the many types that are affected by humid weather, we recommend investing in a frizz-reducing serum and applying it before attempting any hair style. To further cut down on the dreaded humidity induced poof during the first week of school: try these humidity-proof hair styles.
Day One: All About the Braids
The first day of school is often intoxicatingly exciting. You prepare for it for weeks (or even months) in advance and the anticipation is real. You are greeted by friends and classmates that you haven't seen in months and it seems as if everyone has changed something about their appearance. From new hair colors to haircuts, it's a thrill to take it all in. Unfortunately, it is also quite hectic, especially if you are unfamiliar with where your classes are. The last thing you want to worry about on your first day is your hair. To ensure your hair stays in place and frizz-free, opt for a carefree braided look. The possibilities are endless, but we can't get enough of the fishtail or French braids.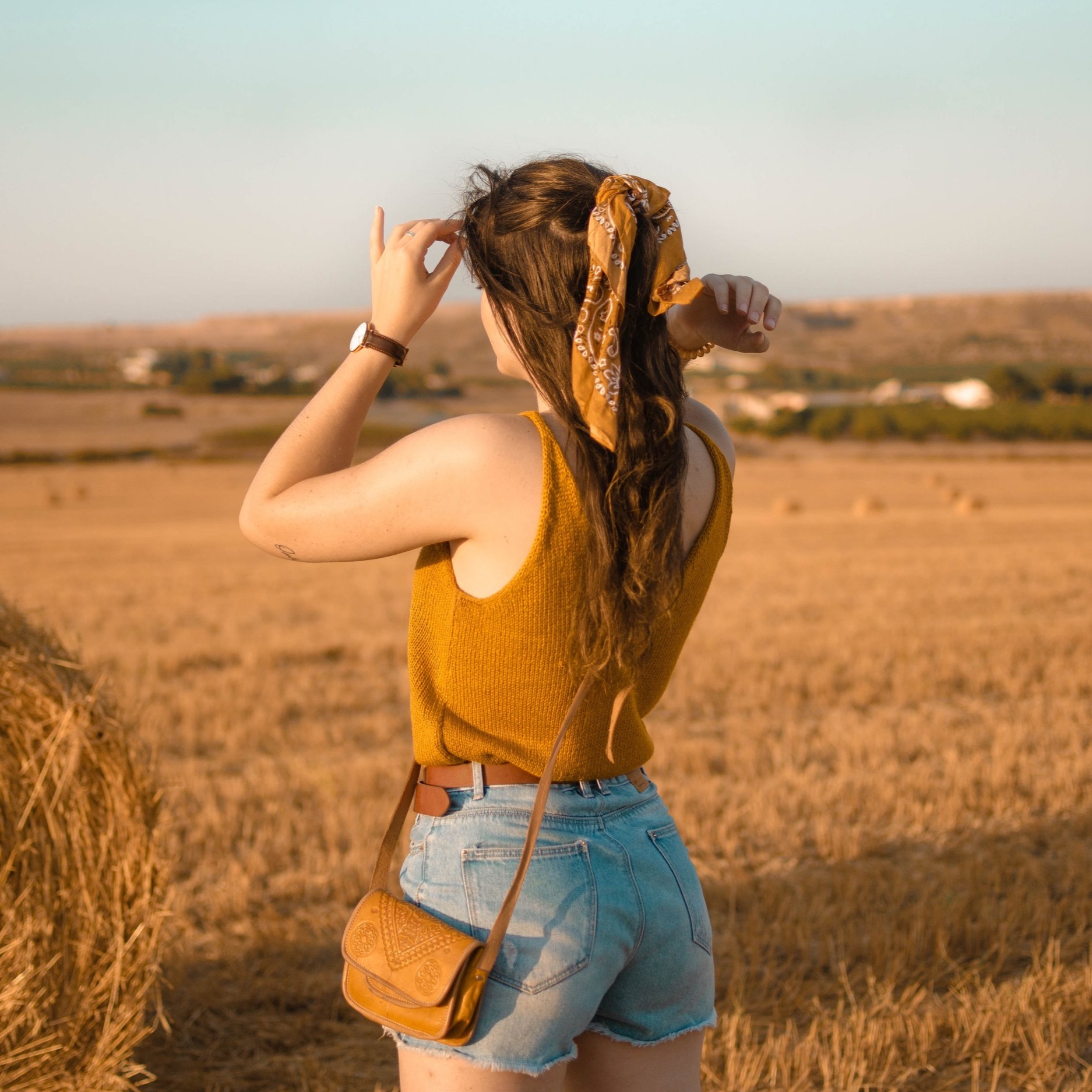 Day Two: Half-up, Half-Down with a Twist
Today, the excitement lingers and you're probably a little more confident in locating all your classes. Naturally, you still want to look fabulous! Be a little experimental today and rock a half-up, half-down style. You can add braids or small twists on top to keep the hair out of your face and give the illusion that you spent hours on your hair. But it takes ten minutes tops. The down portion of your hair will be a little more subjected to frizz so bring along a comb and your favorite anti-frizz serum for a touch-up around lunch time.
You're halfway through the first week and the reality of assignments and upcoming study sessions are setting in. Let yourself be lazy today and opt for a classic low-slung bun. If you're looking for a refined look, keep the bun tight. If wild and free is more your style, pull out a few small pieces for a messier look. Secure it in place with a few hair pins and the style won't require any touch-ups or maintenance throughout the day.
Day Four: Grown-Up Pigtails
Think you had to leave the pigtails behind with elementary school? Think again! Top celebrities around the globe are still rocking the look and it is as adorable as ever. The key to avoid looking too childish is to place the pigtails down low or up ultra-high. It also helps if you transform them into small buns or double Dutch braids. In either case, they won't show any signs of frizz or humidity even on the hottest Davie Florida days.
Day Five: Top Knot and Go
By the end of the day, you will have officially completed your first week back at school. Prepare for an after-school celebration in advance by rocking a classic top knot. It will stay in place throughout the day and last long enough to look fabulous at a party or dinner out with friends.
If you didn't prepare for heading back to school in advance and need a trim or want to try out that funky blue hue being sported by your lab partner, reserve a portion of your weekend for a trip to Inscape Beauty Salon. You can book your appointment online or text us at (954) 212-9806 today!