From tangles to split ends and frizz to breakage, good hair days are hard to come by when your hair is dry and damaged. Unfortunately, in a world full of heated styling tools and harsh box dyes, most of us experience damage to some degree. While there are ways to reverse existing damage, these methods take time. If you are looking for an instant way to reverse years of damage, a L'Oréal PowerMix Treatment may be the solution you are looking for.
What is a L'Oréal PowerMix Treatment?
A L'Oréal Serie Expert PowerMix Treatment, in South Florida and around the globe, is one of the highest quality hair repair options available on the market today. Unlike other options, PowerMix is not a pre-prepared mixture. Instead, it is tailor-made for everyone's specific needs right in our hair salon. Before beginning, your Inscape stylist will ask a few questions to determine your biggest hair care concerns. For example, this may be breakage and color protection. This consultation helps your stylist determine which additives to include in your PowerMix Treatment. If you are unsure or receiving the treatment directly after a service, like coloring, your Inscape stylist is happy to make recommendations.
The highly concentrated hair masque is then activated, using Micellar technology, when the base and additive are combined. After mixing according to your hair's needs, it is applied to the hair and left in place for up to 5 minutes. When the time is up, your hair is rinsed and transformed from lackluster to fabulous. Although you will have a jumpstart on healthy, damage-free hair, you should receive regular L'Oréal PowerMix Treatments in Davie and follow up with preventative care.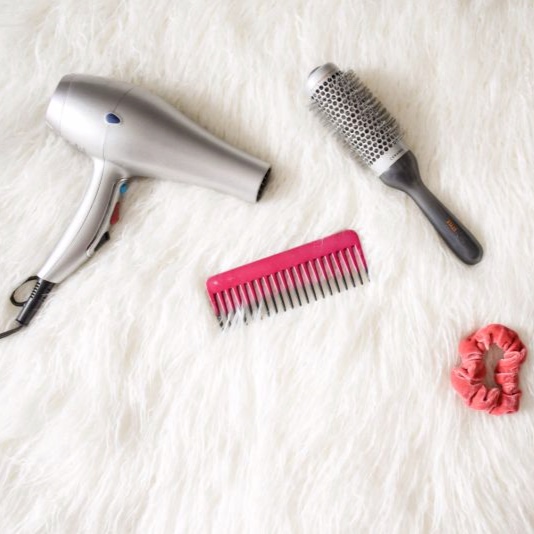 How to Prevent Future Damage?
After receiving a PowerMix Treatment, your hair will be rejuvenated and healthier than ever. To maintain these results, however, preventing future damage is key. To ensure that your hair remains in good condition, start by forgoing the DIY hair treatments. Whether box dyes or at-home perms, these products are notorious for damage. Instead, consult one of our professional hair stylists to ensure that these services are done correctly and with salon quality products. Likewise, Inscape Beauty Salon stylists will evaluate your hair to ensure that it is strong enough to withstand these services. We also recommend pairing a L'Oréal PowerMix treatment after services such as bleaching or highlighting to minimize dryness and damage.
Next, you should re-evaluate your daily hair care regime. Despite the widespread myths, hair does not need to be washed and conditioned daily. In fact, over washing can lead to dryness, excessive oil production and dandruff. Aim to wash your hair no more than three times a week. Also be sure to choose a gentle shampoo/conditioner that is intended for your hair type. Other measures that you can take to reduce damage includes using a thermal protector before using heated tools and using high quality combs or brushes. When these techniques are combined with a L'Oréal PowerMix treatment, you will quickly notice stronger and more vibrant hair.
Ready to transform those dull hair into luxurious silky strands? Call or book your L'Oréal PowerMix treatment appointment online today!