Perms are a staple of 1980's pop culture in America. In this decade, the theory was the bigger the hair—the better. To achieve maximum height (and width), people of all ages in Davie, Pembroke Pines, Plantation, Weston and across the country, opted for these chemically created, tightly wound curls. Paired with spandex and scrunchies, many simply can't avoid thinking of outdated family photos when the word is mentioned. Unfortunately, the fear of looking like an 80's poster child prevents these salon goers from exploring the modern-day perm which produces drastically different results than those of the past.
The word "perm" is an abbreviated term, which in the world of hair care, refers to a "permanent".
A permanent is a two-step process that consists of a chemical and physical portion. The chemical portion alters the structure of the hair, allowing it to take on the desired shape for months. Although straightening perms are available, generally salon goers opt for a perm to achieve long lasting waves or curls. After determining the style you are seeking, your stylist will then customize the perm by choosing the size (or sizes) of the perm rods that will be put in place. The hair will be rolled into the rods and then the chemical solution will be applied.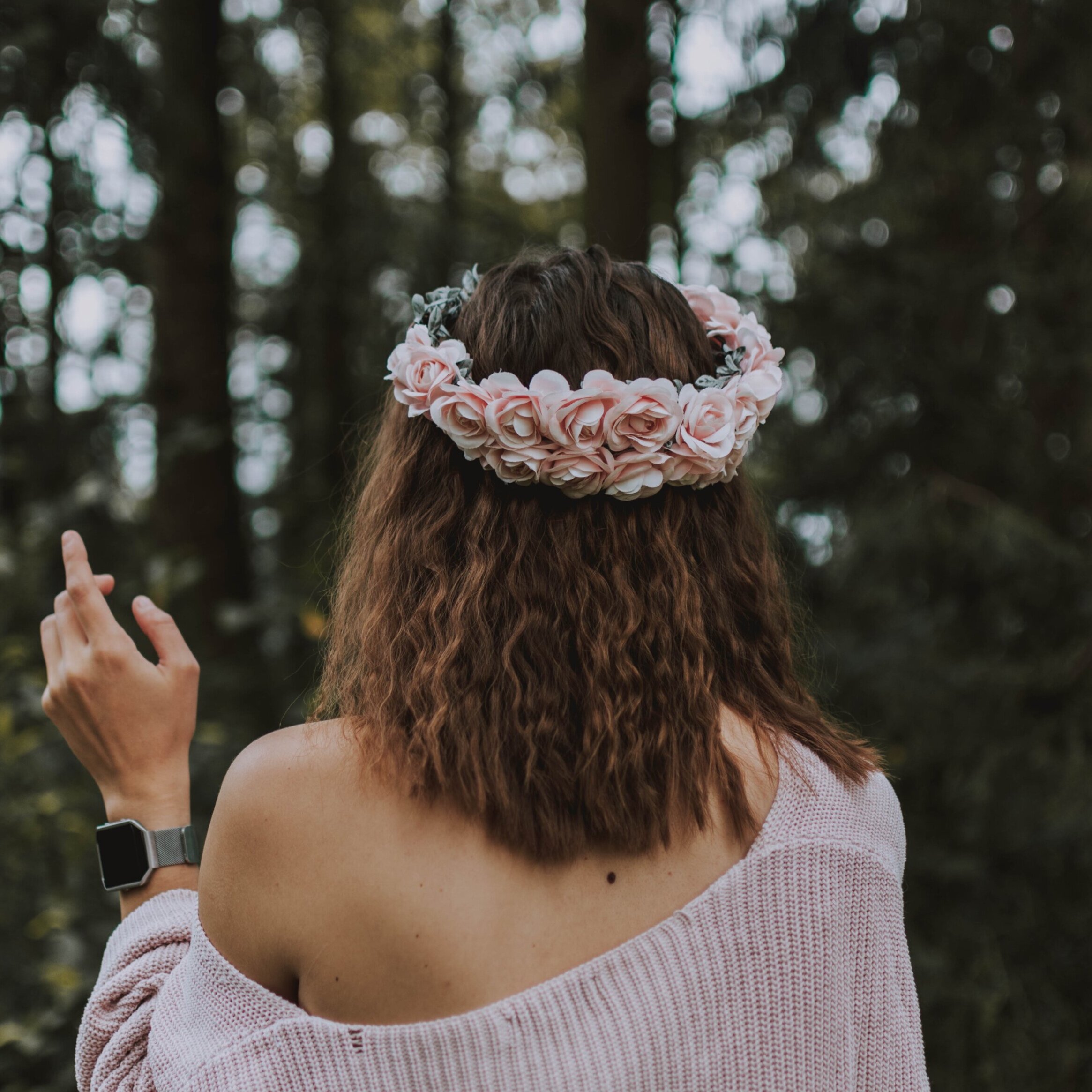 This process has remained largely the same throughout the years, however, perms have become much less damaging and time consuming than they once were.
In the past, getting a perm required sitting under a dryer for several hours with harsh chemicals. The end result was almost always tight, frizzy curls and severely damaged hair. Fortunately, with modern perms, the process is much faster, and the permanent chemical solutions are safer and less damaging. Likewise, hair stylists of the yesteryears were much more limited in terms of the sizes of curling rods available and their knowledge of how to position them.
Today, professional stylists have a plethora of knowledge when it comes to perming hair.
Many of them even opt out of using traditional perm rods altogether and instead use rollers, fabric or even finger waves to create the look you are seeking. This means that you can achieve a subtle wave, beachy waves, large voluminous curls or tight ringlets—without the frizz and over the top, unnatural look of those dreaded 1980's perms. Despite the improvements, it is still important to understand that a perm is a huge commitment. Regardless of how you feel about your results, the effects of the perm will be long lasting, and your hair will require much more maintenance than your natural hair.
While a perm is a fantastic way to add both texture and volume when done correctly, visiting a stylist without experience or using an at-home box perm can be disastrous. At Inscape Beauty Salon, our Broward County, Florida perm stylists have years of experience. Because of this, we know that colored, bleached, highlighted or even ultra-coarse hair will respond differently to the perm process than natural locks and we approach these scenarios with expertise to ensure the health of your locks remains at the forefront.
If you are unsure if your hair is healthy enough for a perm or simply want to learn more about perms at Inscape Beauty Salon, book a consultation online today or give us a call to speak with a professional at (954) 212-9806.