School is officially back in session here in South Florida. As the memories of lazy days lounging on the beach become replaced with pressing deadlines and all-night study sessions, sleep becomes a top priority. Fortunately, with these quick and easy back to school styles no one will know you hit the snooze button two (or four) times before arriving at your first class of the day.
If you have a few minutes to spare before turning in for the night, prep your hair before bed. Simply separate your hair into four sections and braid each one. Secure the braids in place and keep them in while you sleep. In the morning, remove the hair ties and run your fingers through the braids. The end result is flawless waves that will last throughout all of your classes.
To keep your hair out of your face without resorting to a bland ponytail, separate your hair into two portions: the top half of your hair and the bottom layer. Gather the top half of your hair at the crown and begin a French braid. Continue to braid until you reach the second layer. Secure the braid in place using a hair tie or bobby pins and then secure the remaining layer into a low-slung messy bun. This style looks like it was created by a professional hairstylist from Inscape Beauty Salon but it only takes five minutes to pull off on your own.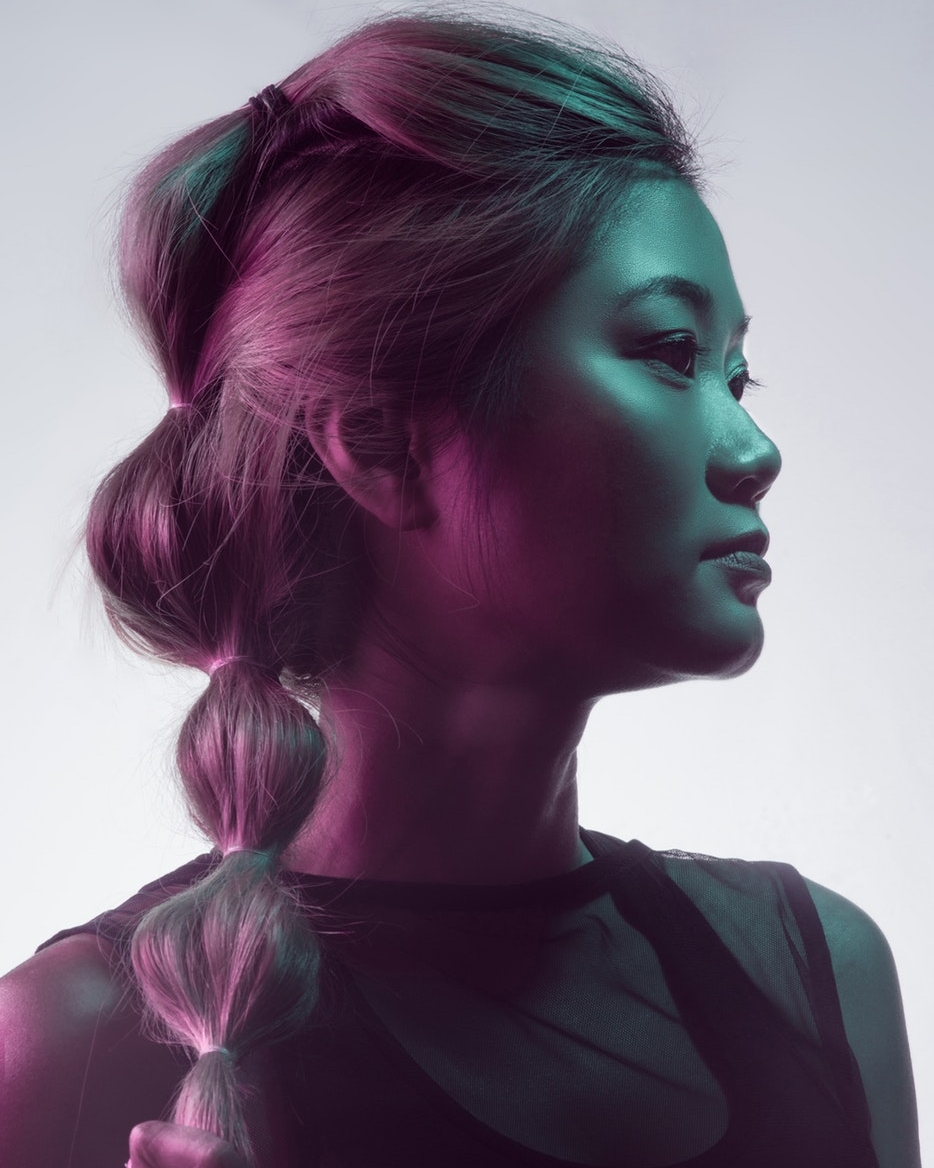 A simple and unique twist on the go-to ponytail, this style utilizes several hair ties to create the illusion of a more complex hairdo. Start with a simple half-up style by placing a small section of the hair frames your crown in a ponytail. Use the length of this ponytail to create your next small ponytail using another small section of your hair. Continue this process throughout the length of your hair and voila! Instant style. If you notice a lot of split ends or flyaways are distracting from the look, it may be time to schedule an appointment for a trim with your local Davie Florida hair stylist.
Add a Headband or Scrunchie
For this semester, you're in luck: headbands and scrunchies from the '80s are back and cuter than ever. To make the most of this trend spotted all the way from New York City to Davie, Florida, pull your locks into a cute top knot. You can add a headband to keep your bangs pulled back like you did on those warm beach days or a basic scrunchie that compliments your outfit for effortless glamour.
Dreaming of luscious curls but don't have the time or patience to curl each piece? Gather all of your hair into a high ponytail on the top of your head. Separate the hair within the ponytail into three pieces. From there, grab your favorite curling iron and curl the three pieces separately. Afterwards, spritz with hairspray and remove the ponytail. All of your locks will be adorned with loose curls that stay in place all day in less than five minutes.
The mere mention of pigtails might give you flashbacks to kindergarten but with a grown-up twist, this traditional children's hairdo becomes timeless. The key to avoiding the childish look is to keep the pigtails low and loose. Part your hair down the middle, all the way from your forehead down to the nape of your neck. Loosely secure each section with a hair tie and leave the locks straight or braid each one in a loose and messy traditional or fishtail braid.
When all else fails and there is no time to spare before the first bell rings, opt for a low ponytail. This look is functional, fast and looks more put together than a messy bun. For best results, part your hair as usual and gather the length of your locks slightly above the nape of your neck. Secure it tightly with a hair tie and tame any flyaways in the front with an unused toothbrush and hairspray.
Back to school means a fresh start with your studies as well as your style. In need of a cut that requires less maintenance in the mornings? Book an appointment at Inscape Beauty Salon today!