Holiday Offer: Get up to $100 with your Gift Card purchase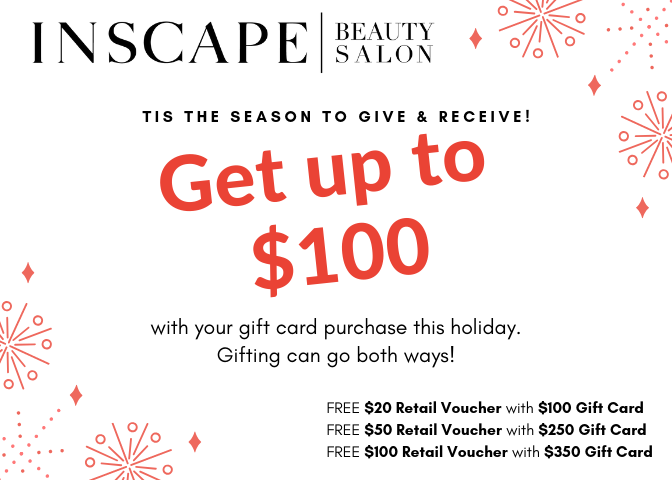 Tis the Season to Give & Receive: Gifting can go both ways!
FREE $20 Retail Voucher with $100 Gift Card
FREE $50 Retail Voucher with $250 Gift Card
FREE $100 Retail Voucher with $350 Gift Card
Offer valid from November 14th until December 31st. Retail Voucher valid on your next visit.
Our dedicated team of hair stylists, nails and skin experts come with countless years of experience in the beauty industry. We strive to make every client our priority, making sure we listen to every detail so that we highlight each person's natural beauty.